Charlotte Walsh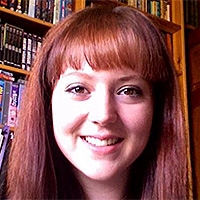 Department of Biosciences Durham University Stockton Road Durham DH1 3LE
Supervisor(s):
Dr A Sadanandom and Professor J Gatehouse
I am a PhD student at Durham University, jointly funded by the BBSRC and Tozer Ltd.
I obtained at 2:1 BSc (Hons) in Molecular Biology and Biochemistry from Durham University that included an Industrial Placement at GeneSys Ltd. I have recently completed the MRes in Biosciences from Newcastle University and graduated with a Merit.
My main research interest is protein modification in Arabidopsis thaliana. I am also interested in plant hormone signalling and germination.
Project title: Exploiting Protein Modification to Boost Seed Quality
My project focuses on the variance of seed quality due to protein modification by the Small Ubiquitin-like Modifier (SUMO) family of proteins.
Additional Activities
I am currently involved in the organisation of the East Hill Colleges Research Conference 2013 at Durham University.