Kerry Newbrook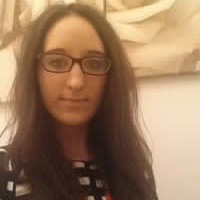 Department of Infection Biology Institute of Infection and Global Health The University of Liverpool Liverpool Science Park IC2 Building 146 Brownlow Hill Liverpool L3 5RF
Supervisor(s):
Dr Nicholas Evans and Professor Stuart Carter
I graduated from the University of Liverpool in 2013 with a BSc (Hons) Bioveterinary Science (1st class). During my undergraduate degree honours project, I investigated the effect of host stress hormone exposure on cell growth, protein expression and haemolytic activity of two bovine digital dermatitis treponeme strains. During this time, I also completed a placement within the clinical chemistry unit of the Animal Health Veterinary Laboratories Agency (AHVLA) and an ethology-based research internship at Chester Zoo investigating treatment efficacy of atopic dermatitis in spectacled bears. My research interests are primarily veterinary microbiology and infectious diseases and I am now undertaking my MRes in Clinical Sciences as part of the BBSRC DTP at the University of Liverpool. This involves three research projects: investigating the association of treponemes and Dichelobacter nodosus with possible digital dermatitis in American elk; investigating the infectious impact of Semliki Forest Virus and Chikungunya Virus on cellular deubiquitinase enzymes; investigating the host-pathogen interactions in bovine digital dermatitis.
My PhD involves identifying key treponeme molecules that are responsible for inducing the host inflammatory responses in bovine digital dermatitis. As a worldwide economic burden across domestic farming, further understanding of treponemal virulence is essential for future vaccine development against digital dermatitis.
Project title: Identifying the treponeme molecules responsible for inducing host inflammatory responses in bovine digital dermatitis.
Bovine digital dermatitis (BDD) manifests as a devastating and economically costly ulcerative foot disease of dairy cattle, estimated to be costing the UK economy alone £26 million annually. With considerable worldwide food security implications, BDD is a major cause of infectious lameness, reduced milk yields and cattle infertility. Within the Spirochaete family of gram-negative anaerobes, treponemes are considered the primary aetiological agents of BDD and over 70 isolates have been characterised by the University of Liverpool.

Host inflammatory dysregulation is considered a key pathogenic mechanism of treponemes, whereby BDD treponemes have been recently found to up-regulate the expression of several host inflammatory molecules in bovine foot skin fibroblasts. My PhD proposes to identify the specific treponeme constituents that bring about these host cell inflammatory changes, as they will likely underpin future vaccine development or therapeutic interventions.
Following biochemical characterisation of BDD treponeme lipopolysaccharides and determination of their inflammatory effects on bovine foot skin fibroblasts, key cell surface proteins responsible for host inflammatory dysregulation will be identified. Following evidence of spirochaete-stimulated actin rearrangement and cytopathic changes in bovine skin fibroblasts, additionally to their utility of extracellular matrix (ECM) molecules produced by host fibroblasts, the cytotoxic effect of BDD treponeme exposure on host cells will be characterised and subsequently quantified.
Additional Activities
I attended the North East Postgraduate Conference (NEPG) in 2013 and regularly attend BBSRC DTP events.
Where did I get my PIPs
PIPS Internship Organisation Name
Zoetis (VMRD Division)
Location
333 Portage Street, Kalamazoo, Michigan, USA, MI 49007
When deciding on your internship, what did you want to experience and what did you hope to gain from that experience?
When considering an area of interest for my Professional Internships for Postgraduate Students (PIPs) placement, I was keen to experience scientific research from within a large global animal health company. Having previously had just a small amount of prior industrial research experience within the UK, I hoped that such a placement would provide first-hand experience of world-leading veterinary research and development and would also allow me to explore a realistic future career option outside of an academic setting. I was also interested to identify the similarities and differences of veterinary research across these different geographical settings. Based in Michigan, the Veterinary Medicine Research and Development (VMRD) headquarters of Zoetis was an excellent potential host organization that encompassed all of these attributes and qualities. There were many aspects of personal and career development, research training and theoretical knowledge that I hoped to gain from my experience at Zoetis. I anticipated that this internship would enable me to develop a diverse range of highly relevant and beneficial supplementary research skills and techniques which I would otherwise have not been exposed to during my studentship, enabling me to further implement these into my own research in coming years. I expected the experience to improve my ability to integrate within a novel industrial research team environment and communicate and collaborate across the research group. Furthermore, I thought that the novel style of supervision, different social structure, culture and global environment would be refreshing and provide new experiences. Specifically working within the adjuvant and immunomodulator research team, I expected to further strengthen and develop my previously limited immunological background and learn about the processes involved in vaccine modulation. I believed that the practical application and theoretical overlap of immunological-based assay training with my current PhD research would be extremely beneficial and valuable for future studies within the Veterinary Pathobiology group. Furthermore, I hoped to gain a greater insight into the wider contribution of my current PhD research of disease pathogenesis to the large-scale vaccine production and optimization to which my studies will hopefully lead. More generally, this internship was thought to provide an excellent opportunity for networking with specialist research scientists within a highly relevant field and would be invaluable to my professional development in forming useful contacts I may require in the future.
Did you get the experience you were expecting and did you achieve the personal development you had hoped to make?
My experience interning at Zoetis' Veterinary Medicine Research and Development (VMRD) division has far exceeded my expectations with regard to my personal development, training achievements and networking opportunities. Aside from receiving training in several immunological techniques and improving my knowledge of vaccine development and immunology as anticipated, I was given the opportunity to apply this through participation in a preliminary vaccine study. This study became the major output of my internship and following its completion, data analysis and submission, I was asked to present my findings at our weekly research team meeting. Resultantly, this exposed me to a novel research presentation style and environment, allowing me to develop effective communication and presentation skills within the context of a broader scientific audience. Furthermore, the results and conclusions drawn from my work will be useful in directing future follow-on studies due to begin in the coming months. Personally, this internship has taught me that planning and preparation are ever more important for designing successful research studies and also to trust research decisions and the outcomes of working independently. Far beyond my initial expectations, the opportunity to participate in the annual internship program greatly enhanced my overall experience. I was able to gain an extremely broad overview of all aspects of the animal health industry through completion of the organized farm, manufacturing and genetic tours; attendance at seminars related to the business, legal and welfare aspects of the animal health industry as well as attendance at numerous networking events and meetings. In particular, I found the networking opportunities and weekly meetings an extremely useful tool in identifying the broader applications of techniques across many research fields, determining future career options and discussing the career decisions that other scientists had made previously.
Did you discover anything about yourself or make any achievements that you were not expecting?
During the completion of my placement at Zoetis, I did not anticipate being asked to participate in a preliminary vaccine study. However, I have found this experience extremely enjoyable and beneficial in allowing me the opportunity to complete the step-by-step processes involved in research and development of veterinary products within a large global animal health setting. Furthermore, it allowed me to realistically link the data obtained from performing immunological assays to its clinical application in the production and development of current and novel veterinary products. The time I spent at Zoetis was extremely inspiring and I was surprised by how much it made me think of applications to my current PhD work. Personally, as a fairly shy person, I was pleasantly surprised by the progress I made during the networking sessions and the amount of people that I managed to interact with over the course of my three month placement.
Has the internship made you feel differently about potential career options and has it helped to put the skills from research into a broader context?
Completion of my Professional Internships for Postgraduate Students (PIPs) placement with the Veterinary Medicine Research and Development (VMRD) division of Zoetis has enabled me to explore a realistic future career option outside of an academic setting. I previously had a fairly limited experience of veterinary research within an industrial setting, however this placement has allowed me to work within a large global animal health company and identify global differences in research styles. Prior to commencement of this placement, I welcomed the PIPs opportunity in allowing me to explore alternative future career options; particularly in consideration of my limited experience outside of academia. Realistically, I believe that without this experience, I would have most likely considered future career progression within academia after my PhD studies. Completion of my PIPs placement at Zoetis has confirmed to me that I could realistically envisage a future career within an industrial veterinary research setting. Through the considerable opportunities for networking with employees, I was able to discuss potential career options and routes, personal career decisions and any regrets or achievements made. This was most useful in terms of being able to draw comparisons and consider the advantages and disadvantages between academic and industry-based research careers. I believe that I am now in a much better position to make an informed decision regarding my future career and that I am more likely to choose a career within industry on completion of my PhD studentship. However, I remain mindful that potential future research career options within the UK may not exactly mirror the positive experiences gained at Zoetis in the USA. Having the opportunity to work within the Veterinary Medicine Research and Development (VMRD) division of a large global animal health company, such as Zoetis, has allowed me to consider the impact of daily scientific techniques and assays in contributing to much wider applications within diagnostics, vaccine development and safety. Furthermore, broad similarities to my current PhD research of disease pathogenesis allowed me to gain a greater insight into its wider potential contribution to the large-scale vaccine production and therapeutic development processes in which my studies will hopefully lead. Particularly through my attendance at weekly and monthly research meetings, I was able to see how the application of work performed by my colleagues would contribute to wider large-scale studies into the development or safety of novel products. The fact that I was able to be integrated within the annual internship program was an additional highlight, as this gave me the opportunity to experience Zoetis as a complete business; everything from the animal challenge studies and vaccine formulation to legal obligations and their manufacturing procedures.
Additional comments
Completion of my Professional Internships for Postgraduate Students (PIPs) placement with Zoetis has been a highly rewarding experience and I believe that this has been enhanced considerably through having the opportunity to travel outside of the UK and experience a completely different culture and style of veterinary research. I highly recommend this for future cohort students! Thank you to the BBSRC DTP for your help in organizing and funding this placement and to Zoetis for welcoming me so warmly during my time in Michigan.