Billie-Dee Moffat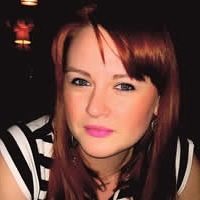 Centre for Behaviour and Evolution Institute of Neuroscience Henry Wellcome Building The Medical School Framlington Place Newcastle University Newcastle-upon-Tyne NE2 4HH
Supervisor(s):
Dr Gilbert Roberts
I completed the BSc (Hons) in Psychology at Newcastle University in 2008 before taking the MSc in Evolutionary Anthropology at Durham University (2010-2011), where I undertook an observational study of the impact of city size on indicators of stress in humans. Between 2008 and 2012, I worked as an Educational Support Worker delivering specialist support to university students with acquired brain injury, neurological conditions and mental health barriers. My primary research interest is in human behaviour, in particular, the effect of our behaviour and environment on human well-being.
Project title: The personal benefits of helping others: does acting pro-socially improve well-being?
My research focuses on the function of cooperative behaviour in humans. My project combines economic game theory and signaling theory to explore the impact of cooperative behaviour on well-being. Experiments will be interdisciplinary in bringing together work in evolutionary biology, cognitive and psychological testing and behavioural economics to tackle issues that are of key importance in understanding what makes us human and how we live healthy lives in healthy societies.
Additional Activities
Conferences and seminars attended:
Scottish Conference on Animal Behaviour, Edinburgh University, March 2014
North East Postgraduate Conference – Great North Museum, Newcastle, October 2013