Heather Latimer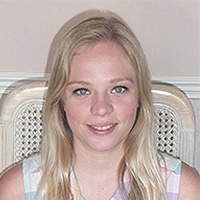 Institute for Cell and Molecular Biosciences (ICaMB) Medical School Newcastle University Catherine Cookson Building Framlington Place Newcastle-upon-Tyne NE2 4HH
Supervisor(s):

Dr Elizabeth Veal and Dr Janet Quinn
I graduated from Newcastle University in July 2012 with a First Class Honours degree in Biochemistry and began a four-year integrated MRes/PhD at Newcastle University, starting in September 2012.
I completed a funded, eight-week summer studentship at Newcastle University in 2011, where I was able to carry out my own piece of research using the nematode worm Caenorhabditis elegans. This gave me first-hand experience of a working laboratory environment and developed my interest in cell signalling mechanisms in response to reactive oxygen species.
A large part of my MRes was spent conducting a laboratory-based project, the results from which will be explored further throughout my PhD.
Project title: Investigating the sensing and signalling mechanisms utilised by Schizosaccharomyces pombe in response to reactive oxygen species
I am currently investigating the sensing and signalling mechanisms utilised by the fission yeast Schizosaccharomyces pombe in response to reactive oxygen species (ROS).
Oxidative damage caused by ROS is associated with many diseases. Cells have evolved antioxidant and repair enzymes to protect against ROS, including the 2-Cys peroxiredoxins (2-Cys Prx) family, a group of conserved peroxidases that reduce peroxides. The levels of many of these enzymes are increased in response to H2O2 by mechanisms involving the activation of conserved mitogen activated protein kinase (MAPK) signalling pathways. Due to the association between ROS and diseases including cancer and the ageing process, it is important to understand the mechanisms by which cells sense and respond to ROS. Excitingly, studies in the genetically amenable model eukaryote Schizosaccharomyces pombe have shown that the single typical 2-Cys Prx, Tpx1, is vital for H2O2-induced signal transduction. My project aims to investigate further how ROS responses are initiated in S. pombe. The conservation of Prx and MAPK pathways means my work will be an important step towards understanding how ROS responses are regulated in plants and animals.
Additional Activities
I took part in the North East Postgraduate Conference in October 2011 and regularly take part in BBSRC DTP activities and events.
Where did I get my PIPs
PIPS Internship Organisation Name
C4X Discovery Ltd
Location
Manchester
When deciding on your internship, what did you want to experience and what did you hope to gain from that experience?
I wanted experience in writing outside of academia to give me experience for applying for medical writing jobs.
Did you get the experience you were expecting and did you achieve the personal development you had hoped to make?
I gained report writing and presentation skills and how to conduct drug target reviews.
Has the internship made you feel differently about potential career options and has it helped to put the skills from research into a broader context?
I was interested in a career in medical writing and the internship gave me the opportunity to experience writing outside of an academic environment.
Additional comments
Overall, the internship experience was enjoyable and worthwhile for my future career.