Edward Humphries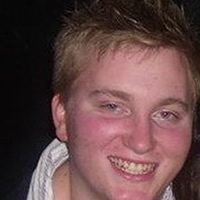 Institute of Integrative Biology Biosciences Building University of Liverpool Crown Street Liverpool L69 7ZB
Supervisor(s):

Dr Caroline Dart and Dr John Quayle
I graduated from St. George's University of London in 2013, with a BSc degree in Biomedical Science (Hons). During my 3rd year I presented the findings of my project on the stimulant 'legal-high' drug Mephedrone ('The Pharmacological Effects of Mephedrone') at the British Pharmacological Society Winter Meeting. With my undergraduate supervisor, I also became involved in a physiology based medical education website, www.nataliescasebook.com. I have now enrolled as a PhD student at the University of Liverpool, researching cell signalling in human coronary artery smooth muscle cells.
Project title: Role of exchange proteins directly activated by cAMP (Epac) in the regulation of vascular smooth muscle contractility
For my PhD project, the main aim is to explore the role of the protein, Exchange Protein Directly Activated by cAMP (Epac) in regulating smooth muscle contractility and blood vessel tone. Epac is activated in smooth muscle cells by signalling molecules, like adrenaline, that induce arteries to relax, although the mechanisms involved are not well understood. The project will use a combination of biochemical and electrophysiological techniques as well as the use of fluorescence resonance energy transfer (FRET)-based biosensors for Epac. These use changes in the fluorescence of proteins attached to Epac to measure Epac activity in real-time in live cells. Using all these techniques we hope to explore the mechanisms Epac uses to induce human vascular smooth muscle relaxation. Understanding this signalling pathway may open up new targets for the development of anti-hypertensive drugs.
Additional Activities
www.nataliescasebook.com – A teaching website by Dr. James Moffatt to explore the possibility of embedding both basic physiology teaching and early clinical teaching within a common environment.
British Pharmacological Society Winter Meeting 2012
St Georges Poster Open Day 2012
Where did I get my PIPs
PIPS Internship Organisation Name
Acesion Pharma
Location
Copenhagen
When deciding on your internship, what did you want to experience and what did you hope to gain from that experience?
Industrial experience for my CV and a more in-depth understanding of the processes of small spin-out companies.

Did you get the experience you were expecting and did you achieve the personal development you had hoped to make?
Yes, most definitely.
Did you discover anything about yourself or make any achievements that you were not expecting?
Industry is definitely more my environment and suits me better than academia.
Has the internship made you feel differently about potential career options and has it helped to put the skills from research into a broader context?
It confirmed my desire to be involved in an industrial environment rather than academia.