Edward Humphries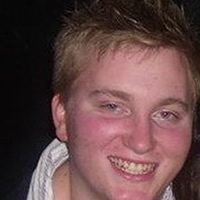 Institute of Integrative Biology Biosciences Building University of Liverpool Crown Street Liverpool L69 7ZB
PIPS Internship Organisation Name
Acesion Pharma
Location
Copenhagen
When deciding on your internship, what did you want to experience and what did you hope to gain from that experience?
Industrial experience for my CV and a more in-depth understanding of the processes of small spin-out companies.

Did you get the experience you were expecting and did you achieve the personal development you had hoped to make?
Yes, most definitely.
Did you discover anything about yourself or make any achievements that you were not expecting?
Industry is definitely more my environment and suits me better than academia.
Has the internship made you feel differently about potential career options and has it helped to put the skills from research into a broader context?
It confirmed my desire to be involved in an industrial environment rather than academia.