Gisela Otten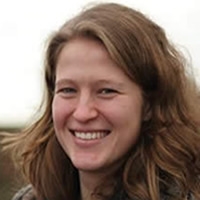 Newcastle University Institute for Ageing 2nd Floor Biomedical Research Building Campus for Ageing and Vitality Newcastle-upon-Tyne NE4 5PL
PIPS Internship Organisation Name
Unilever
Location
Sharnbrook
When deciding on your internship, what did you want to experience and what did you hope to gain from that experience?
I hoped to learn some new techniques and I wanted to experience what it is like to work in industry.
Did you get the experience you were expecting and did you achieve the personal development you had hoped to make?
I've learned to do hydrogen sulphide measurements, although it mainly failed. And I now got my experience in industry. I had hoped to learn a few more techniques.
Has the internship made you feel differently about potential career options and has it helped to put the skills from research into a broader context?
Yes, I think I'll stay in academia.