Heather Latimer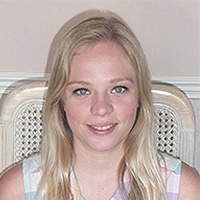 Institute for Cell and Molecular Biosciences (ICaMB) Medical School Newcastle University Catherine Cookson Building Framlington Place Newcastle-upon-Tyne NE2 4HH
PIPS Internship Organisation Name
C4X Discovery Ltd
Location
Manchester
When deciding on your internship, what did you want to experience and what did you hope to gain from that experience?
I wanted experience in writing outside of academia to give me experience for applying for medical writing jobs.
Did you get the experience you were expecting and did you achieve the personal development you had hoped to make?
I gained report writing and presentation skills and how to conduct drug target reviews.
Has the internship made you feel differently about potential career options and has it helped to put the skills from research into a broader context?
I was interested in a career in medical writing and the internship gave me the opportunity to experience writing outside of an academic environment.
Additional comments
Overall, the internship experience was enjoyable and worthwhile for my future career.