Katherine O'Mahony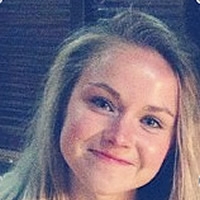 Department of Biosciences Durham University Stockton Road Durham DH1 3LE
PIPS Internship Organisation Name
Procter and Gamble
Location
Egham, Surrey
When deciding on your internship, what did you want to experience and what did you hope to gain from that experience?
Coming from a wet lab, I wanted to understand how science is used and applied in an industrial setting. Procter and Gamble is a large, multi-national company that develops products used daily by millions all over the globe. In being exposed to the company environment I hoped to understand how science is integrated with business and product development in a very prestigious work-place.
Did you get the experience you were expecting and did you achieve the personal development you had hoped to make?
I was surprised to find that the tempo of the work was often slower than in the lab, which I was not expecting, given the size of the company. I do feel that I gained a great insight into how scientific knowledge functions in a large company. I was fortunate enough to meet several great people: Elena-Lurieluke who taught me the importance of networking and developing your contacts and Simon Pack, a senior statistician at the company who taught me a great deal about how epidemiological studies are run and how to design a quality study.
Did you discover anything about yourself or make any achievements that you were not expecting?
I did not expect my interpersonal skills to be challenged as much as they were (which was a good thing!). Coming from the lab, you can go several days without having a professional connection as you are working in a more relaxed environment where you are interacting with other PhD students and perhaps technicians and post-docs. At Procter and Gamble, reading other people, having the patience to say the right things at the right time and being well-mannered were daily essential skills which are clearly of importance in high-end business.
Has the internship made you feel differently about potential career options and has it helped to put the skills from research into a broader context?
I really did miss the lab while I was working in the office at Procter and Gamble. I do not feel that purely office based work is suited to my brain and body, as I think best on my feet when I am moving around and performing experiments which is when I seem to develop ideas. For these reasons it has confirmed that a future career in laboratory research is a viable option for me. But, from working at Procter and Gamble, I understand that this kind of work does not necessarily have to be carried out at an Academic institution and that there are often better paid lab jobs with more stability in an industrial setting.
Additional comments
Thank you for the funding that made this internship possible. I have learnt a great deal about industry and myself through this 3 month placement.