Lisa Hindmarsh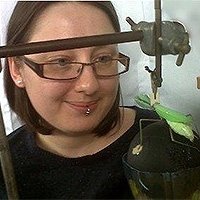 lisa.hindmarsh@newcastle.ac.uk
Institute of Neuroscience Henry Wellcome Building The Medical School Framlington Place Newcastle University Newcastle-upon-Tyne NE2 4HH
PIPS Internship Organisation Name
British Science Festival
Location
Newcastle-upon-Tyne
When deciding on your internship, what did you want to experience and what did you hope to gain from that experience?
I wanted experience in applying for funding, budgeting, teaching and organising events to demonstrate resourcefulness.
Did you get the experience you were expecting and did you achieve the personal development you had hoped to make?
Yes, I feel like I gained more skills than I anticipated. The experience helped me make important decisions on my future career choices.
Did you discover anything about yourself or make any achievements that you were not expecting?
I realised I am capable of more than I thought and can cope under pressure. I enjoyed organisation, working as part of a team and supervising. I really enjoyed the outreach and explaining science in an understandable way, through discussion and interactive games to non-scientists and children.
Has the internship made you feel differently about potential career options and has it helped to put the skills from research into a broader context?
I have eliminated other career options through this process. Even though I enjoyed working with the children I could not do it on a regular basis. I appreciate the work teachers do a whole lot more now I have seen the in-depth work they put in. I enjoyed the event organisation and administrative process. This is something I would consider as part of my future career. After the internship I felt stronger in my wish to remain in research because this is what I enjoy the most. I feel the administration, financial and training aspects made me think about how these skills are implemented in a researchers career. They are needed in applying for funding, planning a project, training students etc. In developing these skills I feel prepared and confident in progressing as a researcher.