Mikolaj Ogrodnik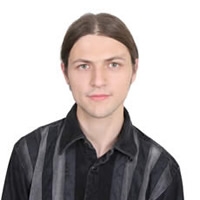 Newcastle University Institute for Ageing 2nd Floor Biomedical Research Building Campus for Ageing and Vitality Newcastle-upon-Tyne NE4 5PL
PIPS Internship Organisation Name
Mayo Clinic
Location
Rochester, Minnesota, United States
When deciding on your internship, what did you want to experience and what did you hope to gain from that experience?
Before I went to the Mayo Clinic I was only working in laboratories focusing on molecular mechanism and gaining fundamental knowledge in the ageing process. I was performing mostly in vitro experiments and analysing data from in vitro experiments but I had very little experience with assessment of behaviour and memory in animals. The Mayo Clinic is one of the biggest and highly regarded US hospitals with multiple science departments focused on translational-medicine. This kind of approach is different from a laboratory working on basic-science. Starting my internship at Mayo Clinic I hoped to get some insight into a more translational focus research.
Did you get the experience you were expecting and did you achieve the personal development you had hoped to make?
I have tested approximately 150 mice in a period of 3 months using multiple types of tests and experimental designs. This allowed me to gain experience which I will need in my future scientific carrier. Moreover, I met people who have been working on translational medicine projects for years and taught me how to properly design and run experiments which are more focused and the translational aspect. Finally, I learned how to analyse collected data using state-of-the-art statistical software.
Did you discover anything about yourself or make any achievements that you were not expecting?
I did not expect that in vivo work might be as precise and sensitive as the molecular biology-type of experiments. Working with mice requires a lot of patience and calmness but this approach can be only developed through a lot of time spend with the subjects. I found that it is better to spend multiple hours with mice before the beginning of the testing in order to habituate them to the scientist. I discovered that I prefer this type of scientific work from molecular biology.
Has the internship made you feel differently about potential career options and has it helped to put the skills from research into a broader context?
During my internship at the Mayo Clinic I learned about how basic science can be used to directly improve a patients well-being. This leap, from molecular and cell biology to physiology and translational medicine, allowed me to look at the basic science research from a different angle. I found that I like the part of the research work that is between molecular and cellular screening and a patients bed. I would like my further research work to keep features of both parts of the research basic science and translational medicine.
Additional comments
I feel grateful for the funding that made this internship possible. I have learnt a great deal about translational medicine and myself throughout this placement.