Nicola Davidson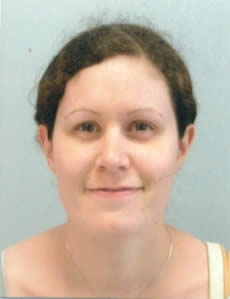 Mammalian Behaviour & Evolution Institute of Integrative Biology University of Liverpool Leahurst Campus Chester High Road Neston CH64 7TE
PIPS Internship Organisation Name
Farm Urban
Location
Liverpool
When deciding on your internship, what did you want to experience and what did you hope to gain from that experience?
I wanted to experience the process of a new company starting up and was particularly interested in working for a social enterprise to see how that type of company worked. I wanted to be able to watch the company grow over several years to see how they were able to develop it. I hoped this would help me to decide if I wanted to start my own business or work for a social enterprise. I also hoped to improve my skills at applying for grants, planning events and teaching.
Did you get the experience you were expecting and did you achieve the personal development you had hoped to make?
Yes. As it was a small start-up company I was able to tailor the role to suit my needs, whilst also providing a valuable input to the company.
Did you discover anything about yourself or make any achievements that you were not expecting?
Through the company's DISC profiling I discovered I have a naturally dominant personality, which I have learned curb over the years due to outside pressures. Within the company I found I was able to be myself without putting other people off.
Has the internship made you feel differently about potential career options and has it helped to put the skills from research into a broader context?
I had not considered working for, or starting, a small business prior to my internship. I would now consider working for a social enterprise. Working with a company that commissions research as well as being a commercial operation allowed me to see how research can be done and applied outside of academia. As I had already worked for several years prior to starting my PhD, I was already aware of how research skills can be applied in a broader context.
Additional comments
I think the opportunity to undertake an internship is highly valuable during a PhD. Despite already having worked for several years outside of academia, I gained valuable experience of new ways of working and organisational culture that I would not otherwise have gained during my PhD.