Piyush Tushar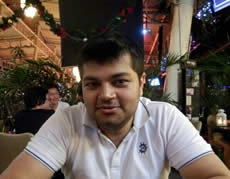 Institute of Translational Medicine Department of Gastroenterology The Henry Wellcome Laboratory Nuffield Building Crown Street Liverpool United Kingdom L69 3GE
PIPS Internship Organisation Name
Shefton CVS
Location
Shefton Council
When deciding on your internship, what did you want to experience and what did you hope to gain from that experience?
I wanted to be involved in a policy setting and I wanted to see how all aspect of mental healthcare is interlinked and implemented.
Did you discover anything about yourself or make any achievements that you were not expecting?
I considered a potential career in mental health and this internship has helped me explore that option further.
Has the internship made you feel differently about potential career options and has it helped to put the skills from research into a broader context?
Yes following the internship, I do have a broader outlook on options post-PhD.