Rob Thompson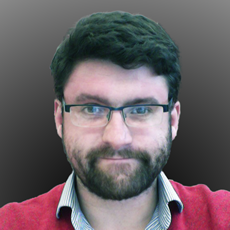 Culture Lab Newcastle University Grand Assembly Rooms King's Walk Newcastle-upon-Tyne NE1 7RU
PIPS Internship Organisation Name
AgLogica Holdings, Inc.
Location
Atlanta, GA, USA
When deciding on your internship, what did you want to experience and what did you hope to gain from that experience?
I hoped to understand how working in an industrial environment differed from that of academia. I wanted to work in a team setting where the output of my research had a clear and actionable result.
Did you get the experience you were expecting and did you achieve the personal development you had hoped to make?
I did. I had a range of different experiences working in a professional environment, including presenting my work to members of a multinational corporation.
Did you discover anything about yourself or make any achievements that you were not expecting?
I discovered that I work very well in a small team.
Has the internship made you feel differently about potential career options and has it helped to put the skills from research into a broader context?
It had confirmed my desired career path outside of academia. It has given me career options that I would otherwise not have been exposed to.