Victoria West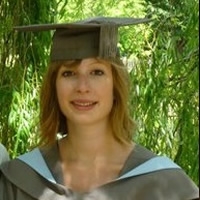 Centre for Behaviour & Evolution Institute of Neuroscience Henry Wellcome Building The Medical School Framlington Place Newcastle University Newcastle-upon-Tyne NE2 4HH
PIPS Internship Organisation Name
Chimfunshi Wildlife Orphanage Trust
Location
Copperbelt, Zambia
When deciding on your internship, what did you want to experience and what did you hope to gain from that experience?
I wanted to use my scientific knowledge in a practical setting and also to gain experience in a sanctuary- valuable for career progression in my field.
Did you get the experience you were expecting and did you achieve the personal development you had hoped to make?
A large part of my PIPs was living in Zambia. To be completely immersed in local life there, whilst definitely with its challenges, was hugely influential on my personal development. I had to rely on different skills, be able to talk to and work with many different people and develop solutions to the daily challenges of living in Africa in order to be successful at my job there. It was very rewarding.
Did you discover anything about yourself or make any achievements that you were not expecting?
I think my time away made me more confident.
Has the internship made you feel differently about potential career options and has it helped to put the skills from research into a broader context?
It was invaluable to be able to use the 'pure science' knowledge I have to make a direct impact on animal welfare. I think the broader context is hugely important and is something I would like to pursue further in the future.